«
Top 10 Movie Slot Games
Sometimes we all get bored and suffer from lack of action. What source of entertainment can we get? Of course, slots and movies. Luckily to us, it's possible to combine those two great sources of entertainment. Are you curious? Well, that's predictable. Actually, everything is quite simple. If you want to get first-class entertainment, you can just play slots, based on your favorite movies!
Here you'll find a list of the best slots based on various good movies. You'll see a couple of old classical films, a bit of new releases and some masterpieces that you haven't expected to see on our list!
So, are you ready for some action?
Rocky Slot
A brilliant example of oldies and goldies. Rocky slot, created by Playtech, reminds us of a legendary movie of all times and countries. Spinning the reels in this video slot with 25 pay-lines you'll feel Rocky's strong fighting spirit and enjoy spectacular features.
For example, when you spell the main character's name left-to-right, no matter where you'll find the letters, you'll get a huge prize of 5x your bet. If you find boxing gloves on the first and fifth reels, you'll trigger a special Knockout Round, where a tremendous battle will start with the opponent, chosen by you. If you see three Italian Stallions, which are the game's scatter symbols, you'll get some Free Spins, which can be retriggered.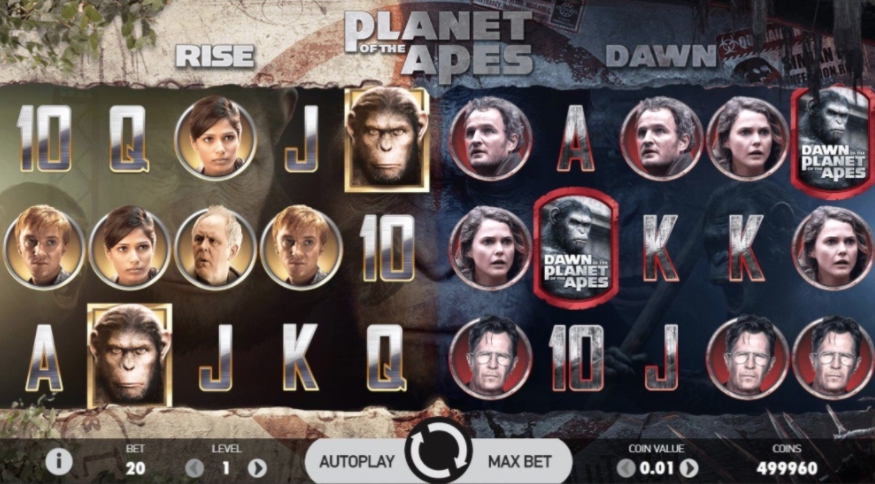 Planet of the Apes Slot
The legend about smart apes opposing us, humans, is quite popular. That's why it turned into a slot game, produced by NetEnt. The game embraces several movies about the apes, including the rise and the dawn of their planet, and has some amazing special features, including bonus games and Free Spins, corresponding to the rise and the dawn of the planet.
Moreover, you can start the special dual feature before your spin and activate the Rise Bonus when you find the corresponding symbol on your first reel.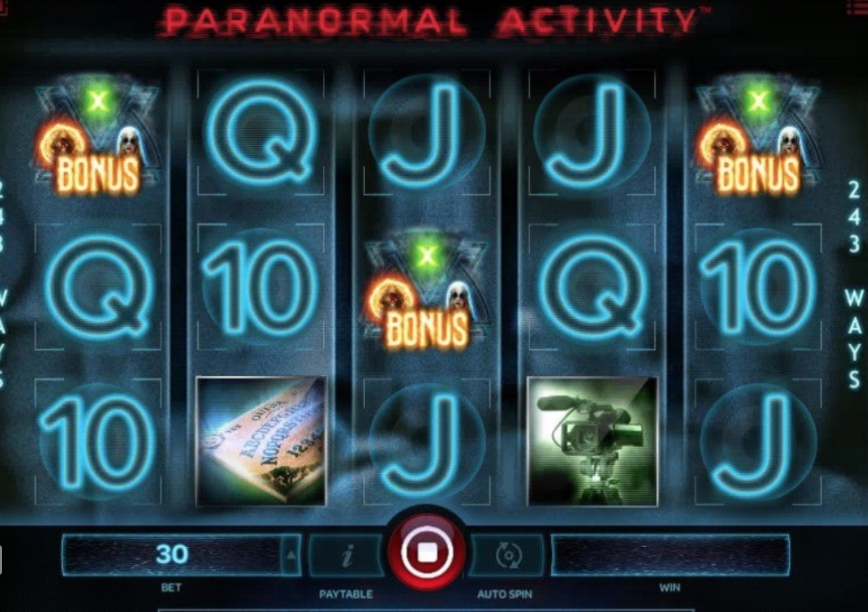 Paranormal Activity Slot
This product is offered by iSoftBet and based on a famous horror movie of 2007. The game offers various Free Spins modes and 243 ways to win. The types of Free Spins include Possessed Spins, Paranormal Spins and Demons Spins. What's more, the slot is filled with enormous multipliers, instant wins and extra wilds, which depend on the type of Free Spins you've triggered.
As you can see this game is rather generous, but don't forget that it's based on a good horror movie, so you'll be surely scared!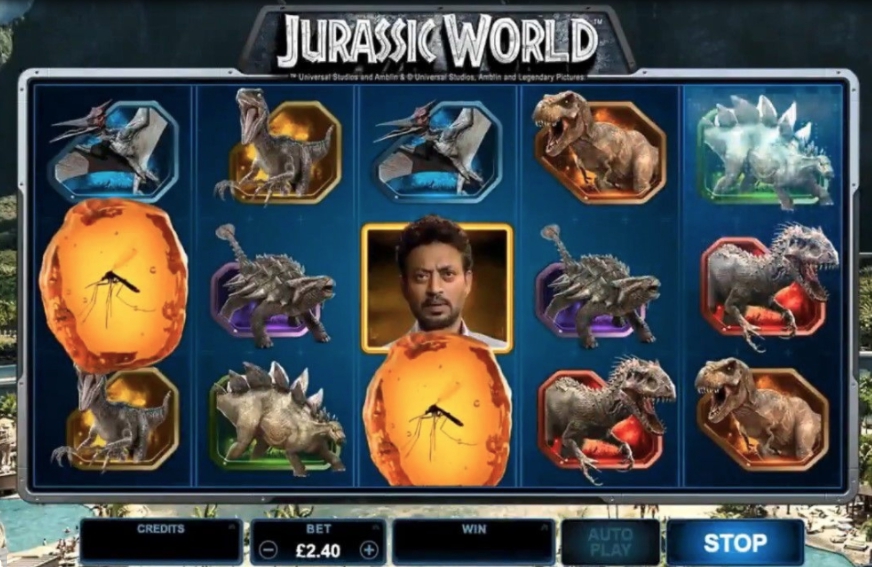 Jurassic World Slot
Jurassic Park legend is known to everyone, isn't it? Good old dinosaurs, ancient and beautiful… Playing Jurassic World slot you'll find plenty of them together with 243 pay-lines, tasty Free Spins and magnificent Multiplier Trail, which always increases the value of non-winning spins. In other words, you'll find everything you like about velociraptors and slots. The multiplier resets back every time you land a win. The game also offers several very special features, including Creation Lab, Gyrosphere Valley and Raptor Den. Each of those three features offers 10 Spins.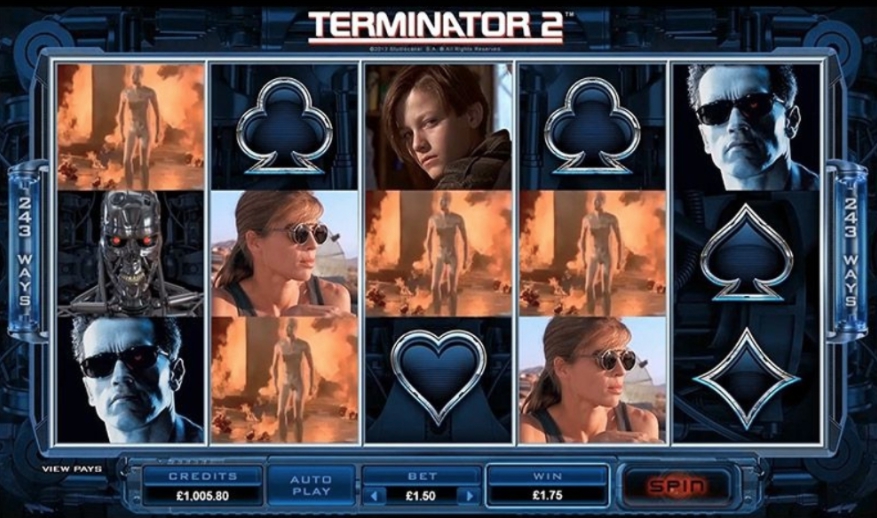 Terminator 2 Slot
Terminator is a real legend, and this Hollywood sci-fi movie has always been extremely popular. It's clear that this masterpiece could not be possibly left without a slot game, so Microgaming did the right thing. Its Terminator 2 slot offers 243 pay-lines and symbols looking like the movie's main characters. The Terminator himself is the game's special symbol.
While you play this slot you'll enjoy legendary footages from this movie because they accompany important moments, including bonus rounds or winning streaks.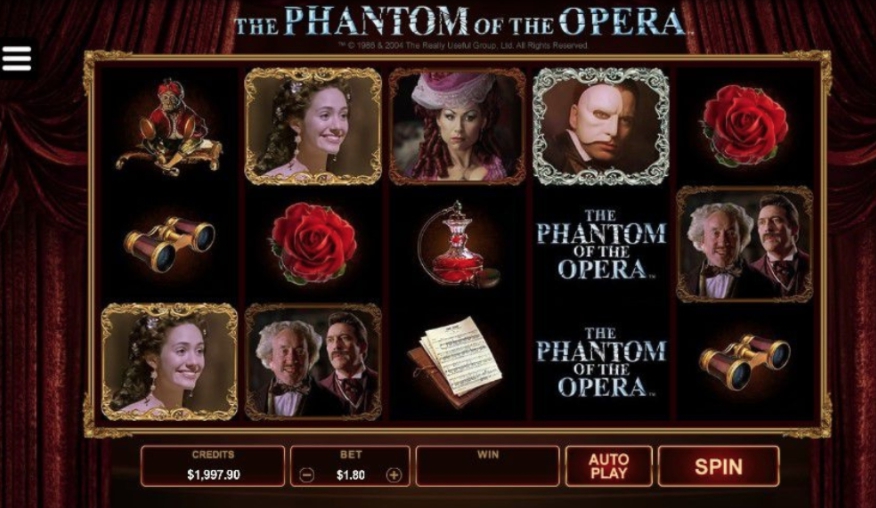 The Phantom of the Opera Slot
This beautiful musical turned into a magnificent slot thanks to Micrgaming. Like many other games, enlisted here, this slot has 243 pay-lines as well. What's more, it also has a huge collection of tasty special options, including generous multipliers and great Free Spins. A special feature, called the Music of the Night, gives you ten Free Spins and Wild features. Masquerade feature gives you a bonus with 3 levels and All I Ask feature gives you ten Free Spins together with Dancing Wilds.
Every gambler, who will try this game, will become the real Angel of Music.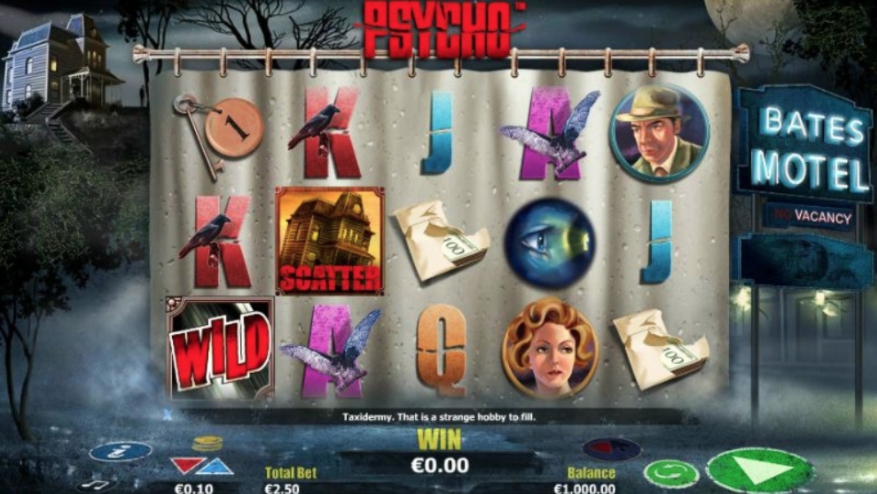 Psycho Slot
Everyone knows Alfred Hitchcock's masterpiece named Psycho. NetEnt company turned this horror movie into a great slot game and you'll definitely like this product. It can offer you majestic graphics, an incredible quantity of Free Spins and very special Psycho Wilds, multiplied to x20 randomly. All that you need to enjoy this game is to start with renting a room at the virtual Bates Motel.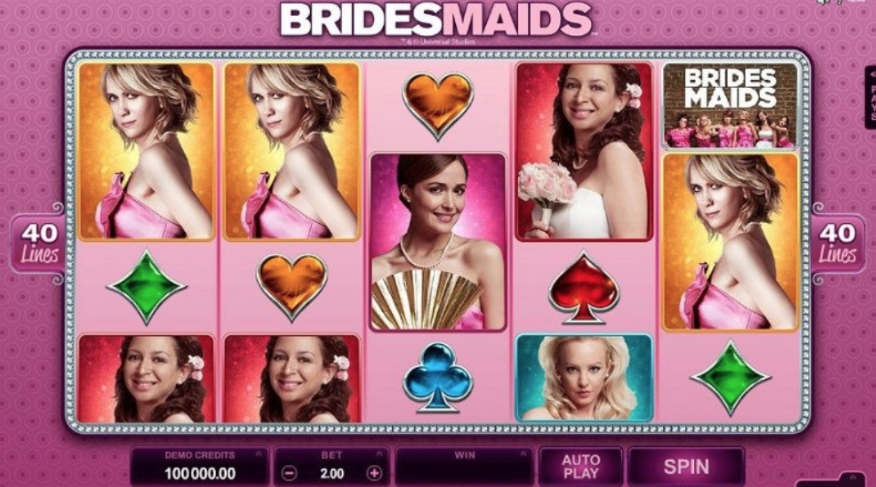 Bridesmaids Slot
Companies, producing games for online casinos, love horror and sci-fi movies, as we've already understood. But they also love comedies, and Bridesmaids slot is a great prove. This movie was called the most popular one in the female comedy category in 2011. The slot keeps its ironical atmosphere and offers special features, which make the gameplay entertaining and fun. First of all, it's a Wheel of Fortune feature, and secondly, it's various types of Free Spins. You'll never get bored while playing this ironical slot.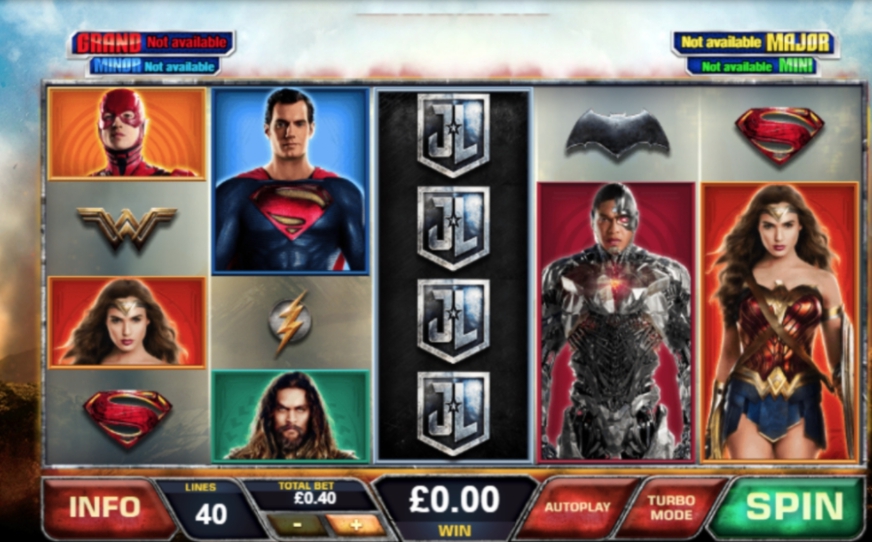 Justice League Slot
Have you heard about Justice League? This DC's legend is everywhere, even in gambling world. So if you like superheroes and everything connected with them, you'll surely enjoy Justice League game created by Playtech.
The game is filled with tasty special features and the most important one is a Superhero Re-spin. You can start this feature on absolutely any spin you want. The game also offers various Free Mini-games about different superheroes and each of them adds something unique in their game. For example, Superman adds a magical frame to each spin which turns all the superheroes located inside this frame wild. What's more, a unique game of random progressive jackpot is waiting for you and you surely don't want to miss it.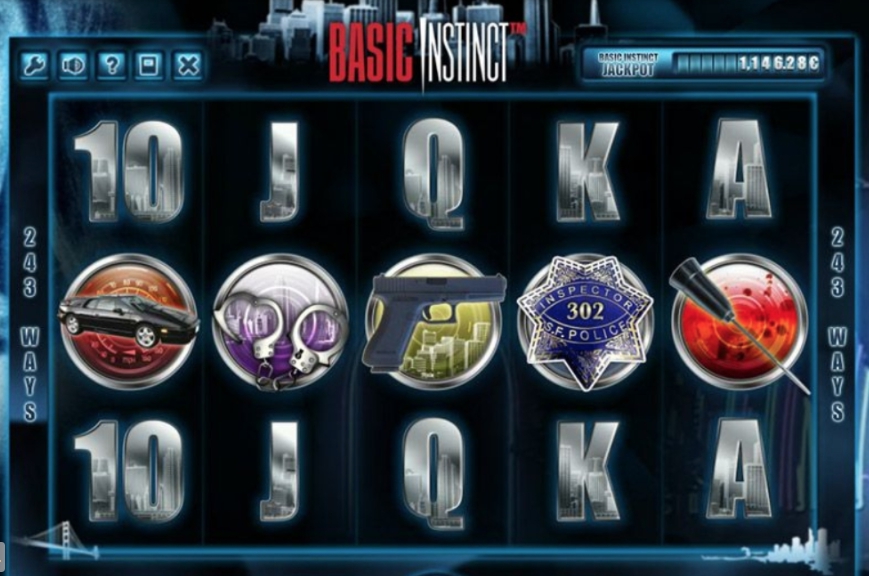 Basic Instinct Slot
Another classic for you on the list. iSoftBet company created a slot, based on this famous movie with Sharon Stone. The game has 243 pay-lines, and it's really a strange coincidence about almost all the games on our list.
The game's symbols are the main characters of the movie. Catherine Tramell has become a Wild symbol. The game is so much inspired by this seductive lady, that there are three different symbols with her face. They are Free Spins Wild, Drop Wild and Bonus Wild. What's more, the game invites you to try your luck at its progressive jackpot!
Conclusion
Here's the list of slots, based upon the most popular movies. It's up to you to pick up the most favorite movie and enjoy the slot, which will remind you of it. Let's hope, that your favorite movies will bring you very-very much luck in these slots.