«
Top 5 Spring Slots
Thank God it's spring! Trees look green and happy, flowers are everywhere and people tend to smile more frequently. Do you feel that charming smell, that makes you forget everything and rush outside, to the nearest park? It's spring smell. If you have to work in the office all day long or can't leave home for some reasons, you still can feel that incredible spring atmosphere right in the place where you're now. The only thing you need is internet. Step into any spring slot and you'll immediately feel the right mood and get a chance to win something big. We've prepared a list of five spring slots for you. Just make your choice and enjoy!
Flowers Slot from NetEnt
It's probably the most popular slot dedicated to spring. No matter how unusual they look, those flowers with faces and characters, they're still beautiful creatures of spring. Apart from them, the game is filled with spring symbols, for example a smiling sun as a Wild symbol, frequent Free Spins and amazing double symbols. Flower Slot offers you a very special feature of Free Spins, which can be re-triggered. A bunch of flowers and special features, isn't it everything a gambler needs in spring?
Big win is an important component of spring slot too! When you see five Wild suns appear on your reels, you'll get a huge reward of 5,000 coins!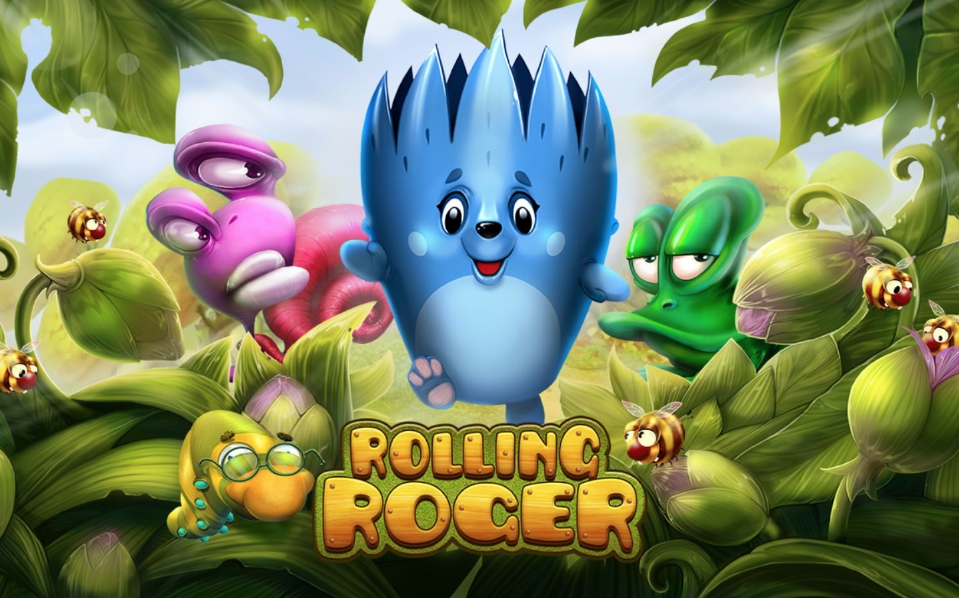 Rolling Roger Slot from Habanero
Meet this charming creature, the most adorable product of combining a blue tulip with a hedgehog! It's Rolling Roger and he loves rolling and acorns. The game's design is so fresh and bright! It's based on green and blue, the main colors of spring.
Roger dances in front of the reels and rolls over them after each spin, boosting your wins and collecting acorns, which you can collect for triggering Free Spins and other special features. If Roger rolls over the game's Wild symbol, all the other symbols will raise one level above. If you see as many Wilds as possible, you'll get a reward of 5,000 coins.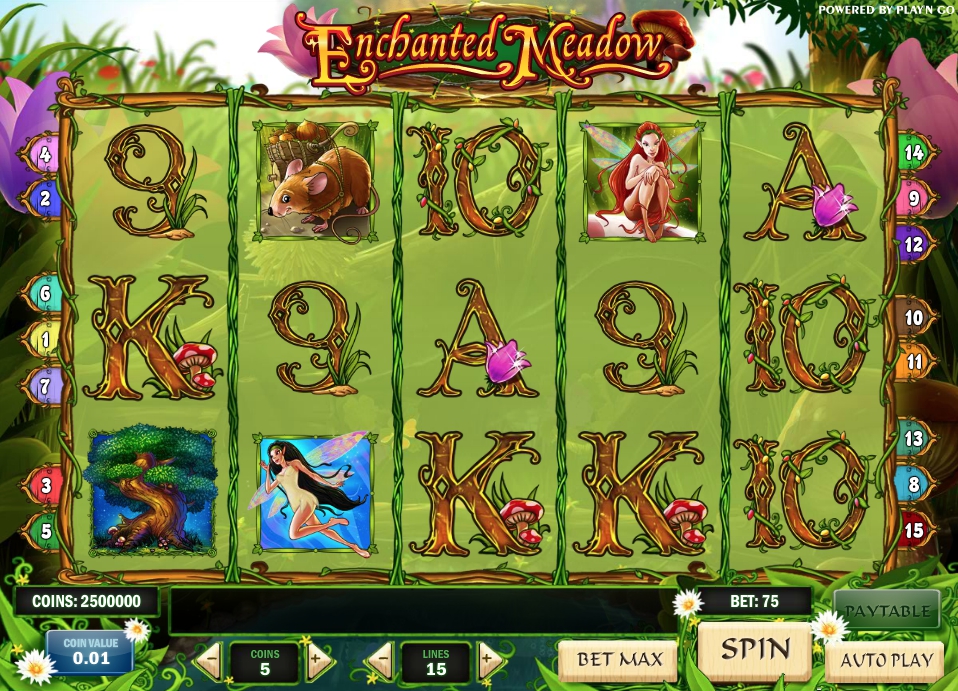 Enchanted Meadow Slot from Play'n GO
Who can live in the enchanted meadow? Of course, charming fairies. They fly among colorful flowers and bring you magical wins. That's what Play'n GO's game is about. And don't forget a huge bunch of special features and symbols!
One of the most important and powerful special symbols is the Wild, that looks like a magical tree. It can substitute for the majority of other symbols. Apart from this magical Wild, the game offers you a possibility of gaining 50 Free Spins and enjoying an exciting bonus game. You just need to find fairies and get your rewards!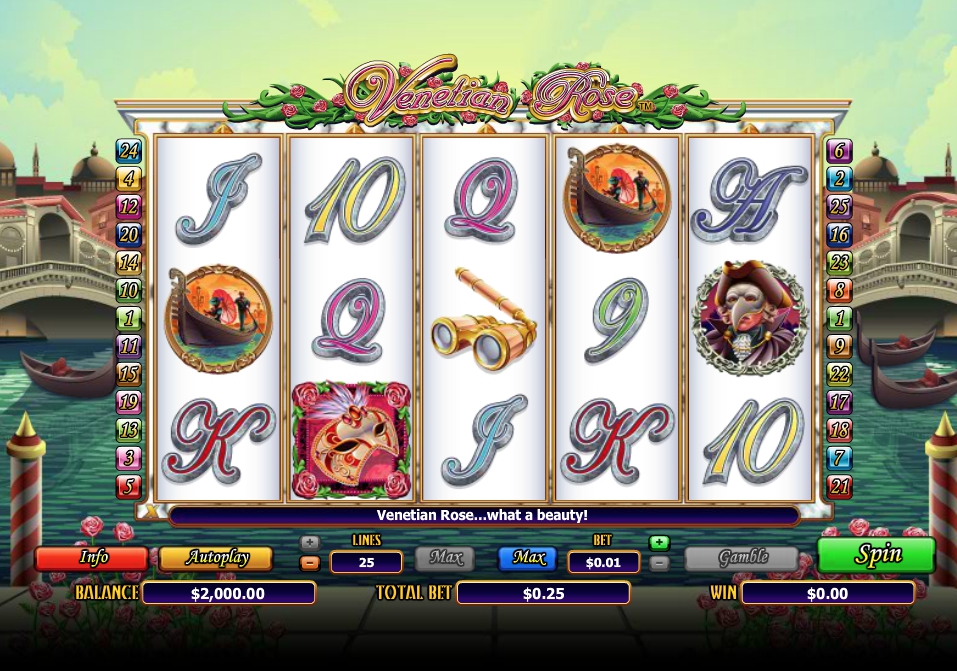 Venetian Rose Slot from NextGen Gaming
What is one of the most popular vacation destinations in spring? Of course, it's Venice, a charming and mysterious city, almost covered with water. Venice looks especially beautiful in spring, that's why we've included Venetian Rose game into our list of spring games.
The game looks elegant like ancient buildings in Venice. A bunch of special features, including Free Spins, will give you the right impression of spring.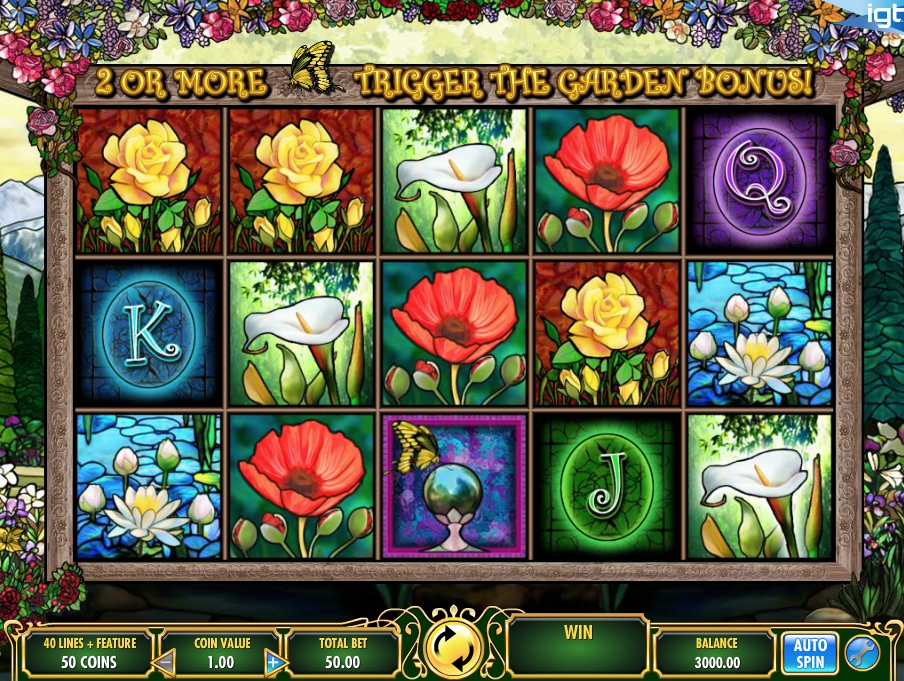 In Bloom Slot by IGT
This game is totally dedicated to blooming flowers and they do look amazing. When you play this slot, you'll get a feeling that you've found yourself in some magical spring garden. The game's symbols look like impressionist paintings.
Apart from incredible design the game offers numerous special features, including Free Spins round. You can choose one Free Spins type out of four, and isn't it a happiness of choice?
Well, that's the list of charming spring slots we've chosen for you. We do hope that you'll like any game out of our list. We wish you happy spring!