«
Best RTP Online Slots, Made by Thunderkick
Almost all online gamblers know Thunderkick, because this company provides amazing slot games with high-quality graphics and great interfaces. The company started its dazzling career long-long ago, and its successful operation has always been connected with development and growth. It's greatly popular for marvelous visual appeal, impressive gameplay and high RTP (return to player) rate. In 2017 the company has been launching a great number of new various slots, and each of them was met happily by gambling community. A great number of new slots from Thunderkick got a successful RTP percentage. We are going to look through some of them, so that you can choose your new favorite game with a high RTP score.
1429 Uncharted Seas
This game invites you deep into the blue ocean and promises you an impressive adventure. When you start playing, you turn into a seafaring navigator and travel among beautiful symbols of incredible mythical creatures. The game also offers various design: you can choose moon, sun or stars. What's more, you can add five extra images, embracing the most enigmatic sea creatures. They are a mermaid, a huge lobster and a kraken. The RTP score of Uncharted Seas is about 98.60% and it's really a fantastic offering. It means, that the game provides stunning imagery and several tasty features, including a generous Wild symbol. It can expand through 2, 3 and even 4 reels. You see this, when your wild symbol creates a winning combination. Then you get an opportunity to get your points multiplied. What's more, the game has a luxurious bonus symbol, which looks like a compass. If you see 3 or 4 compasses on the reels, up to 20 free spins will be yours!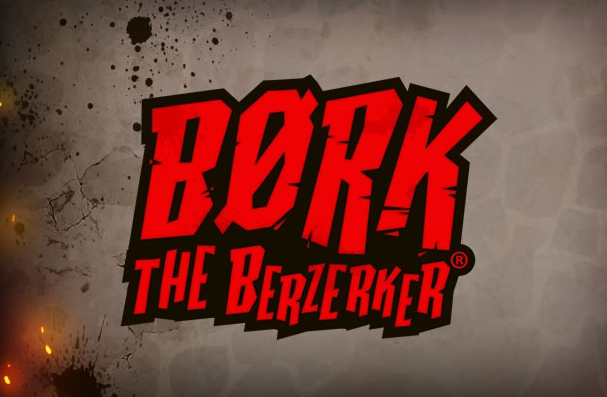 Børk the Berzerker
As you can see from the title of the game, its theme is Nordic and its atmosphere is adventurous and very entertaining. You see mysterious runic icons and five extra symbols on the reels. They represent mythological creatures and a lady, who looks like a classical damsel in distress. The potential RTP score of Børk is about 97.30%, this figure will surely attract gamblers. Another attraction for them is two very special features. They are expanding wild symbol, which looks like the main hero - Børk the Berzerker. He replaces other symbols with himself and expands across the second, third and fourth reel. What's more, a great bonus symbol is waiting for you in the game. It looks like a powerful Viking's arch enemy. When you see three or more bonus symbols, they will start the amazing bonus game with about 500 free spins.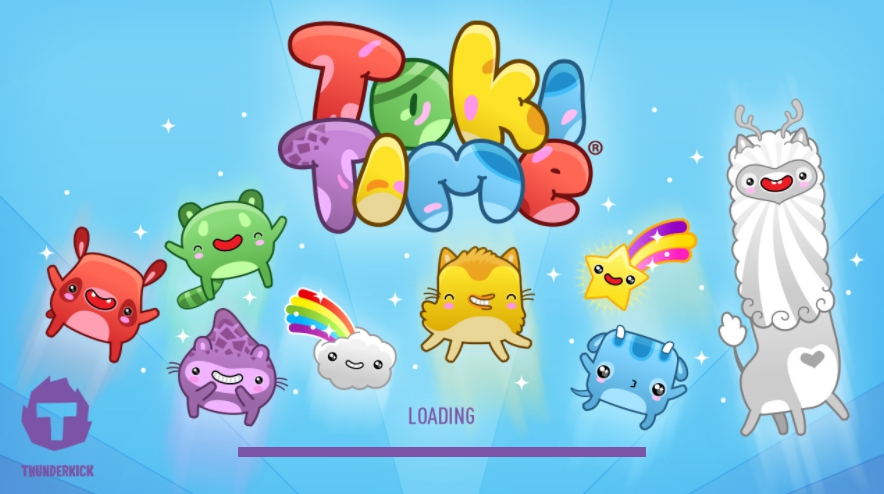 Toki Time
This game can be called one of the most innovative and interesting of all Thunderkick's products. When you start playing, you immediately move right to a different world, inhabited with marvelous tiny creatures, which are symbols of the game. Each of them has its own color and shape. When you spin the reels, all of them fire out little sparkling craters, and it looks extremely beautiful. The game is impressive and entertaining, it's RTP score of 97.10% proves that. It allows you to do crazy things. For example, you can create combinations from left to right and from right to left, it means that you win by two ways.
The game also offers you the impressive expanding wild symbol, which has a re-spin on the win feature. When the wild symbol replaces all other symbols with itself, it expands across the second or the fourth reel. Then a re-spin is triggered, which gives you a chance to win even more!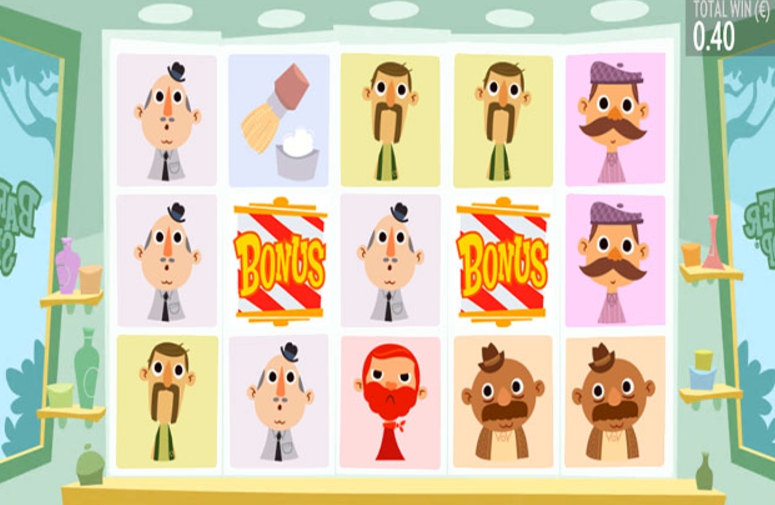 Barber Shop
It's not hard to guess, what is the main feature of the game. Look at its title and you'll understand everything! Actually, the atmosphere of the game is centered around a French barber shop. You even hear sweet music of accordion.
The symbols of the game are customers of the barber shop. They all want to get a beautiful haircut and you can help them. The design of the game is bright, fun and colorful. The RTP rate of the game is 97%.
The main advantage of Barger Shop is the fact that you get a re-spin every time, when you make a win. The useful triggering symbols are always in place, and if you see more of them, the gaming process starts again.
The game also has a bonus symbol. When you see five bonus symbols or more, you trigger a round with free spins, starting at ten. Free spins rounds also offer some re-spins. When you play a bonus game, remember, that every re-spin here increases the game's multiplier.
Another special feature is Inwinity Spin, which goes active, when you use all the possible free spins in your bonus game. Then this special feature keeps the reels moving until the form some successful winning combination.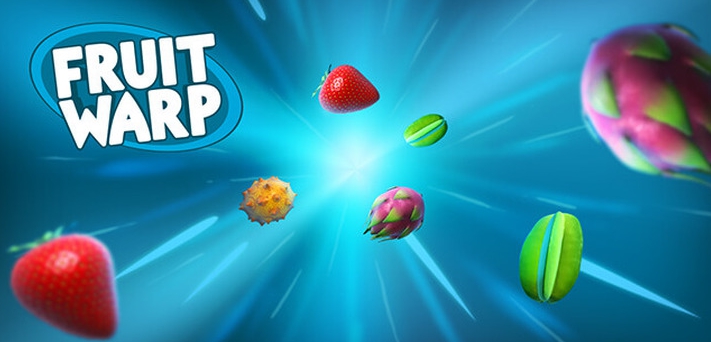 Fruit Warp
This game embraces innovation and entertainment. Even its name is a huge innovation. It's no ordinary slot game, where you spin the reels the way you are used to. Here various juicy fruits are floating around your display. Quite impressive. On the whole, there are nine types of fruits here, including bananas, grapes and plums. Since this slot game has no reels, you just have to match 3 or more fruits of the same kind at any place of your display. When you match four fruits of the same type, you activate a portal re-spin and other symbols get active. They replace the existing symbols with new ones. When you spin five fruits of the same type or even more, you turn on the special Fruit Mode and get amazing bonus features, which can greatly increase your own winnings.
The potential RTP score of this game is 97%.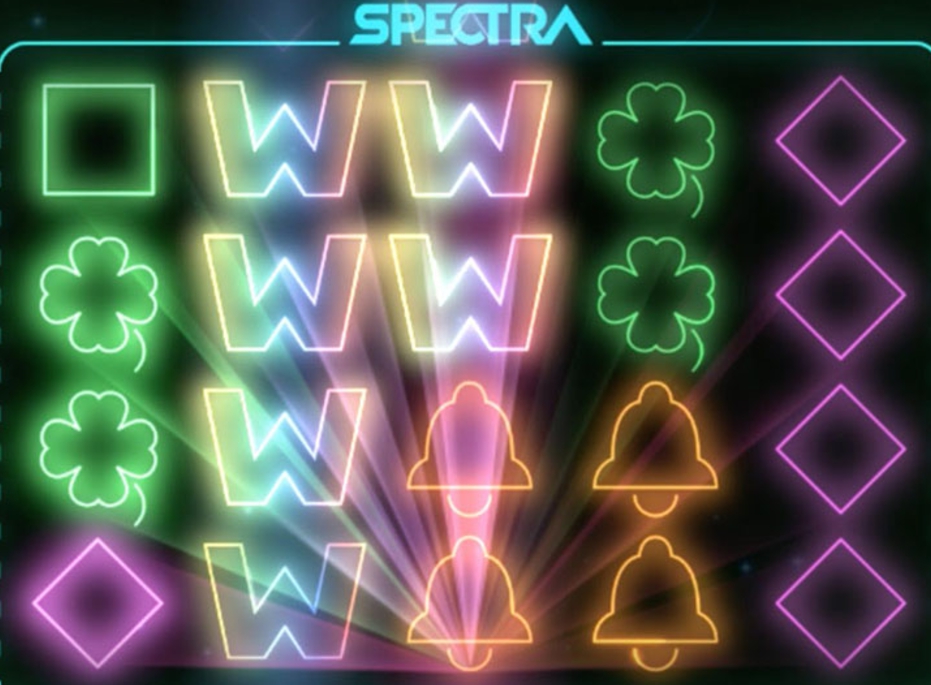 Spectra
This game is unusual, because its retro-style reminds us of good old times. Its excellent electronic music and neon lights create romantic atmosphere. The slot game has 5 reels and 4 rows and its symbols are traditional. Some of them are triangle and others are square. The symbol collection of the game also include a bell, a number 7, a four-leaf clover.
The potential RTP score of Spectra is 96.40% and one of the reasons for that is Spectra's enormous range of special features. First of all, we must mention the Wild re-spin. It looks like "W" in neon light and such symbols appear in four. They trigger a lucrative re-spin and each of them moves these stacks of Wild symbols to the center of game's reels. That's why you can benefit from multiple wins from every single re-spin!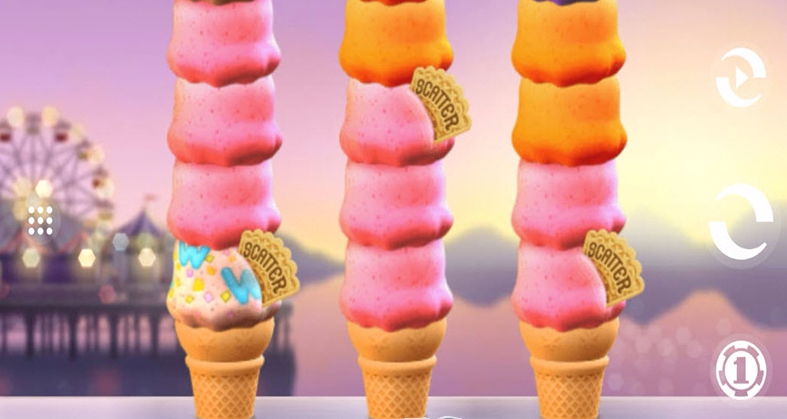 Sunset Delight
Everybody loves ice cream, right? It's such a popular thing, that games, based on ice creams, are doomed to be popular. For example, Sunset Delight. This game is not only tasty, but also incredibly innovative. Instead of traditional rows and reels, here you'll see amazing ice cream scoops and cones. They are the symbols of Sunset Delight. On the whole, there are 7 flavors and colors of ice cream here. The potential RTP score of this delicious game is 96.30%.
The game even has a Wild symbols, which looks like a huge scoop of delicious ice cream. It replaces all other tasty treats with itself, but for the scatter symbol. This symbol looks like a wafer, which can appear at any place on any symbol. Sunset Delight's scatter symbols trigger the amazing bonus round with 5 free spins.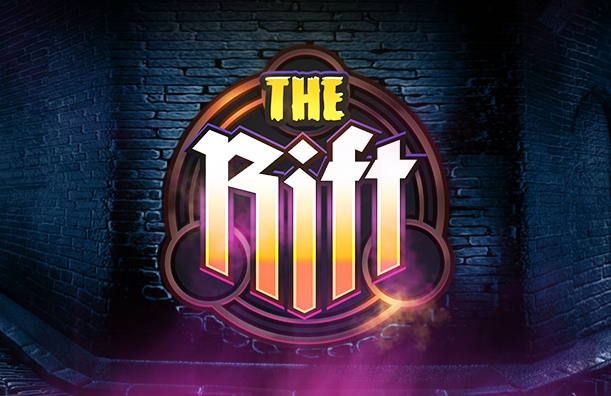 The Rift
Perhaps, this is one of the best slot games, which Thuderkick has ever created. It concerns both the gameplay and atmosphere. The game centers around a rift, which has opened on our planet, and your task is to save all the artifacts from falling down there.
The game's RTP score is 96.30 thanks to an incredible collection of special features. The game has a very special symbols, which embraces features of Wild one and Sticky one. It can replace any symbol with itself, but for the bonus symbol. The bonus symbol here looks like the game's logo. When you spin a couple of those symbols, you'll get a prize of a Rift Spin. When you spin 3 or more bonus symbols, you'll start the exciting bonus game. Five bonus symbols start 20 free spins.
The main difference between the Rift and all other slot games is the fact that any wild symbol, which is not on a winning line, turns into a Sticky symbol. You'll see 1-3 sticky wild symbols in the game in random places.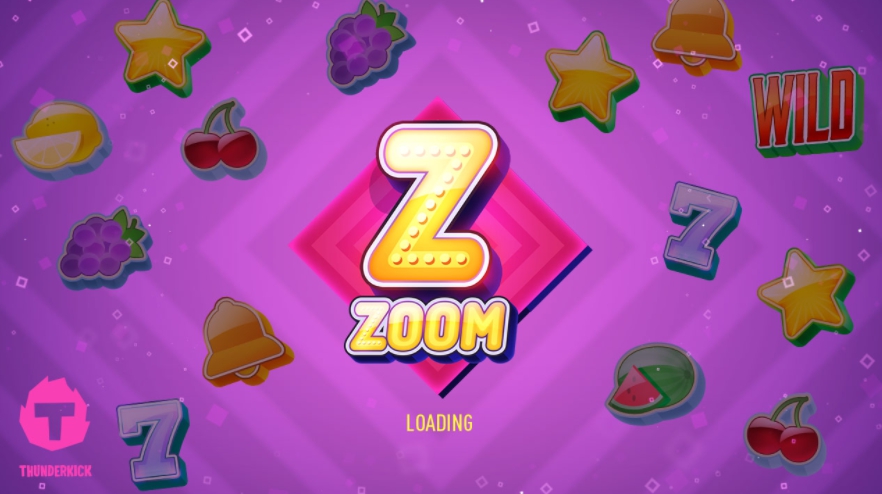 Zoom
Zoom's design is based upon fruits. We already told you about a game, dedicated to fruits, you remember. Well, that's another one. It's extremely unique, because it offers 64 paylines on 6 reels and 4 rows.
The game has its own Wild symbol, which stands for all other symbols, except for the Zoom symbol, which is a Scatter symbol. It expands into another symbol, called a Massive one. It also triggers a great re-spin.
When you see, that this special Zoom symbol appears in four places, which form a square, then you'll see the mysterious Super Massive Symbol.
The game's RTP score is 96.20%.
Flux
This game is marvelous. It has innovative interface, a luxurious design and RTP score of 96.20%. The symbols of the game look traditional and simple, in 3D style.
The Wild symbol here looks like a big letter "W". it replaces all other symbols, but for the bonus one. The bonus symbol looks like a big letter "B".
When you see three letters "B" on your winning line, you'll activate a lucrative bonus round. The game offers you 3 different bonus rounds, and the choice depends upon the quantity of scatter symbols on your display.
On the whole, Flux is just a traditional and ordinary slot game, but it has an interesting design and several special features, which make this game unique.